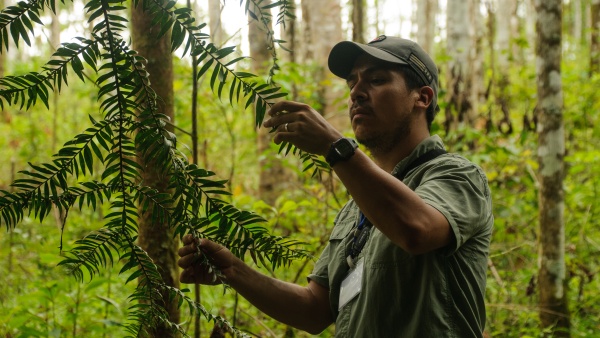 Healing the Wounded Land: How Public Incentives Help People Restore Latin America's Ecosystems
10:00 am – 11:30 am CDMX | 11:00 am – 12:30 pm Washington, DC | 1:00 pm – 2:30 pm Santiago de Chile
Restoring Latin America and the Caribbean's degraded and deforested landscapes can produce substantial financial and social benefits for rural communities, store planet-warming carbon dioxide, and protect biodiversity. But, to protect and restore 50 million hectares of land by 2030, we need well-designed public incentives and subsidies that pay farmers, forest managers, and rural communities for safeguarding Latin America's ecological integrity and economic productivity.
Join World Resources Institute and Initiative 20x20 for the launch of a new Issue Brief that examines how six Latin American countries use public funding to reward communities for protecting and growing trees – and how governments can make that spending more efficient and effective.
Fresh from completing the Restoration Policy Accelerator, a WRI peer-learning program for senior government officials, policymakers from Guatemala and Chile will present the impact of their programs on livelihoods, biodiversity, and the climate, along with the concrete improvements that they are making. To close the event, a panel of funders will explore how public money can leverage private investment and accelerate Latin America's restoration movement through 2030 and beyond.
This event will be in Spanish with live interpretation in English and Portuguese.