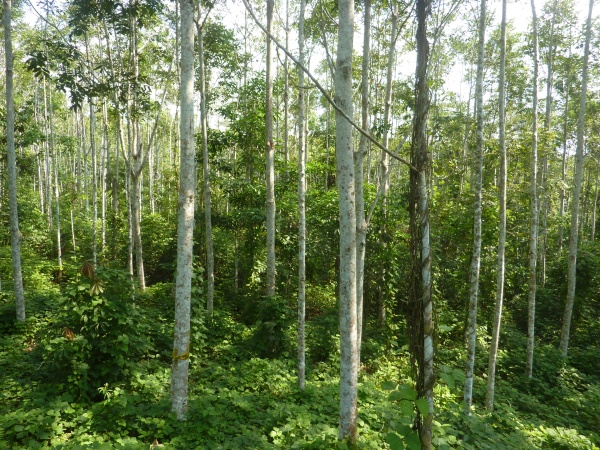 How does restoring land contribute to the SDGs? Perspectives on climate change and biodiversity
| | |
| --- | --- |
| Quebec City Convention Centre | |
With more than two billion hectares of degraded land across the world, an area twice the size of China, how can we scale up restoration to make land productive again while contributing to the UN's Sustainable Development Goals (SDGs)?
An event led by Initiative 20x20 partner Viridis Terra at the Quebec RE3 (Reclaim, Restore, Rewild) Conference aims to begin to answer that question. Panelists from across the Initiative 20x20 network will discuss:
The current rapid growth in demand for large-scale forest landscape restoration around the world;

The existence of innovative approaches and business models being developed by civil society and private sector organizations;

The importance of taking into consideration all social, cultural, economic, and environmental aspects of restoration and involving a diverse group of stakeholders from businesses to governments and communities;

How a large-scale approach can increase the production of different ecosystem services by restoring various types of land in specific ways, each area contributing to multiple objectives according to environmental conditions and the socio-economic context;

How this large-scale approach can restore the habitat of a wide-range of threatened species by creating ecological corridors between biodiversity hot spots.
The event will also call for more research on innovative technologies, managerial practices, and policies to scale up restoration more quickly.
Speakers:
Luciana Gallardo Lomeli, World Resources Institute, Washington DC, USA
Andréanne Grimard, Ecotierra, Sherbrooke, Canada
Martin Beaudoin Nadeau, Viridis Terra, Lévis, Canada
Benoit Limoges, Consultant, Québec, Canada