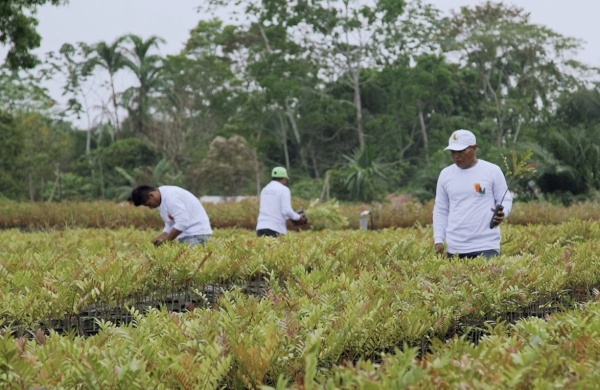 Initiative 20x20 at the SER 2021 World Congress
Online, Paid Registration
In this symposium, Initiative 20x20 will present critical areas where it is supporting the United Nations Decade on Ecosystem Restoration Strategy. They will showcase experiences in policies, financial mechanisms, and monitoring systems that are being implemented in the region from the ground up.
Initiative 20x20 is a country-led effort seeking to change the dynamics of land degradation in Latin America and the Caribbean by bringing 50 million hectares of land into restoration by 2030. Currently, 17 Latin American and Caribbean countries, three states in Brazil, one state in Bolivia, and three regional programs have committed to protect and begin restoring more than 50 million hectares of degraded land by 2030.
The initiative supports reforestation (natural and assisted) and the conservation of forests and other ecosystems, as well as avoided deforestation, all as elements of an integrated land restoration process. Cognizant of the various degrees of land degradation in the region, the initiative also supports efforts to recover land functionality (soil conservation and recovery; carbon storage; water retention and stable hydrology; biodiversity conservation and recovery) through agroforestry, silvopasture, and other sustainable land use schemes.
SER2021 is the leading global conference on ecological restoration. As a virtual event, it is their most inclusive to date. The conference is structured to provide opportunities to participate no matter what time zone participants live in, and keynotes will be translated into several languages. Registration offers access to over 25 virtual field trips as well as over 700 oral presentation sessions, posters, workshops, and training courses.
You can buy a ticket to the conference here.
Speakers:
Initiative 20x20: The road traveled supporting NDCs and a path to follow in landscape restoration, Walter Vergara – WRI
The investment ecosystem in restoration in Latin America, Rene Zamora Cristales, - WRI
Identification of private investment opportunities in the restoration of forest and agricultural landscapes in Latin America, Maria Franco Chuaire - WRI
Integrating policy as a means to leverage large scale restoration across Latin America– Adriana Vidal - IUCN