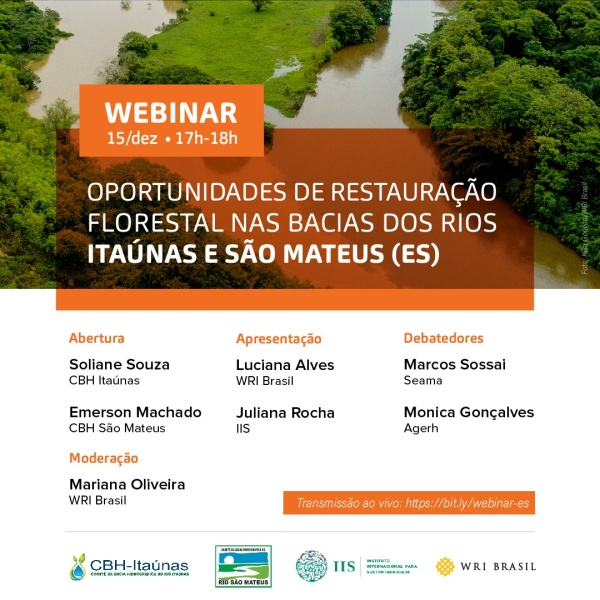 Landscape and Forest Restoration Plan for the Itaúnas and São Mateus River Basins
December 15th, 2020 3:00 PM
Watch the livestream on WRI Brasil's Youtube Channel
Date: December 15, 2020
Time: 5 pm
This webinar will present the results generated from the workshops held with the CBHs for planning the restoration of landscapes and forests in the two basins, highlighting the priority areas for restoration. The event will share a perspective of how people from the north of Espírito Santo are engaged to bring solutions that combine recovery, water resource improvement and income generation for local communities.
Moderator: Mariana Oliveira, WRI Brasil
Opening: Soliane Oliveira Souza, CBH Itaúnas & Emerson Machado, CBH São Mateus
Presentation: Luciana Alves, WRI Brasil & Juliana Almeida Rocha, IIS
Debaters: Marcos Sossai, Seama & Monica Gonçalves, Agerh
Watch the livestream here.