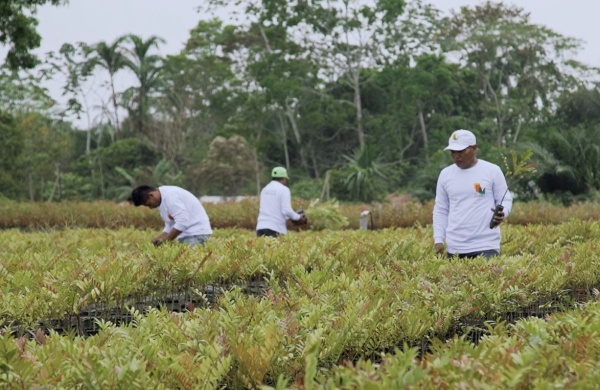 Nature Based Solutions For Climate Action in Latin America
November 5th, 2021 6:00 AM
| | |
| --- | --- |
| University of Glasgow | Online | |
An open discussion between ministers and CEOs of impact investment firms on the strategies, opportunities and challenges on using Nature Based Solutions for climate mitigation and adaptation in Latin America. The discussion will center on current strategies in the region that highlight the role of land based actions in mitigation and adaptation. Examples of activities, their cost effectiveness and co-benefits will be discussed. This event is organized by Initiative 20x20, an alliance of 18 countries launched at COP 20 that aims to protect and restore 50 million hectares of the region's ecosystems. It will take place during the Global Landscapes Forum Climate.
This event will take place in person at the University of Glasgow and will be streamed online via the Global Landscapes Forum. If you would like to attend in person, contact us.
To watch this event, register for the GLF conference here.
Speakers:
Minister of Environment and Energy of Costa Rica: Andrea Meza
Minister of Spatial Planning and Environment of Suriname: Silvano Tjong-Ahin
Minister of Environment of Peru: Ruben Ramirez
CEO of Mirova Natural Capital: Vincent Gradt
CEO, Permian Global: Stephen Rumsey
Carbon Asset Manager, HSBC Pollination Climate Asset Management: Caroline Van Tilborg
President and CEO, World Resources Institute: Ani Dasgupta
Moderator: Walter Vergara, Coordinator, Initiative 20x20