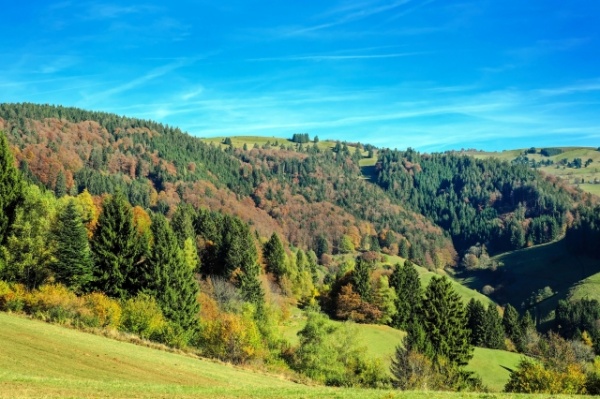 Webinar: From Carbon Source to Carbon Sink: Using Regenerative Agriculture to Mitigate Climate Change
September 30, 2020 11:00 AM to 12:00PM UTC-4 
Agriculture and forestry play a key role in the economic and social fabric of Latin America and the Caribbean (LAC). Yet, a significant portion of greenhouse gas (GHG) emissions in the region are generated from the agriculture, forestry, and other land use (AFOLU) sector. According to WRI's ClimateWatch platform, of the estimated 4.1 GtCO2e emitted in LAC in 2016, approximately 46% were associated with AFOLU. However, pressure on the land in many LAC counties is intensifying, especially as the region becomes increasingly important to the global food supply. How can we reconcile two seemingly opposing trends? Can we transform agriculture from a carbon source to a carbon sink? In this webinar, we will explore how agriculture can play a significant role in the achievement of climate goals, particularly in Latin American countries, without compromising our ability to feed the growing global population.
During this webinar, Thomas Casten, Board Member of the Climate Institute, will deliver a keynote presentation based in part on his testimony for the House Select Committee on Climate Change at the United States House of Representatives. The event will also include commentary and insights from Marie-Ange Ngo Bieng, Researcher at CIRAD, and Ruben Echeverría, Director General Emeritus at CIAT and Senior Research Fellow at the International Food Policy Research Institute.
Initiative 20x20 is a country-led effort seeking to change the dynamics of land degradation in Latin America and the Caribbean by bringing 20 Mha of land into restoration by 2020. So far, 17 Latin American and Caribbean countries, three states in Brazil, and three regional programs have committed to begin restoring more than 50 Mha of degraded land by 2030 through Initiative 20x20. As part of the Madrid Declaration, signed at COP25 in December 2019, ministers of the region also outlined steps to include 30 Mha of land-based climate action in the region's NDCs. The Declaration envisions forest and landscape restoration as an essential pillar to achieving decarbonization in the region by mid-century.