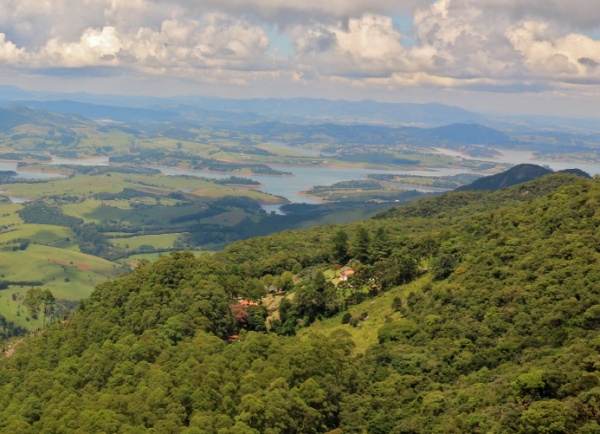 WEBINAR: The Future of Land Use and Climate Action in Latin America
A conversation with the new CEO of the Global Environment Facility (GEF), President of COP25, and Managing Director of Mirova Natural Capital
A significant portion of greenhouse gas (GHG) emissions in Latin America and the Caribbean (LAC) are generated from agriculture, forestry, and other land use (AFOLU). Of the estimated 4.6 GtCO2e emitted in LAC in 2012, approximately 50% were associated with AFOLU. However, pressure on land in many LAC countries is intensifying. Driven by growing global demand, the region is expected to play an increasingly important role in food security as a leading producer and exporter of agricultural commodities. In 2013, agricultural exports accounted for 23% of the region's total exports and approximately 11% of the global trade in foodstuffs and fiber. Agriculture and forestry are also crucial to the livelihoods of millions of people in the region, especially among low income, rural households.
Given this dichotomy, how can LAC countries balance productivity and preservation on their agricultural lands, rangelands, and forests? What policies and strategies are being implemented to scale climate change mitigation and adaptation solutions, such as agroforestry and silvopasture systems, in the AFOLU sector? What progress has been made and what challenges lie ahead to achieving net zero emissions from AFOLU, and how can Initiative 20x20 contribute to this agenda? Join us as our panel of top experts and policymakers explore these questions and more in the next iteration of the Initiative 20x20 webinar series.
The webinar will feature a keynote presentation by Carlos Manuel Rodriguez Echandí, Minister of Environment and Energy of Costa Rica and recently appointed CEO of the GEF, on land use options as climate actions.
Carolina Schmidt, President of COP25 and Minister of Environment of Chile, will then follow with a pre-recorded keynote address on contributions to climate change mitigation and adaptation through land restoration and conservation.
The event will also include commentary by Vincent Gradt, Managing Director of Mirova Natural Capital. Paulina Arroyo, Program Officer at the Gordon and Betty Moore Foundation, will moderate the event, and Walter Vergara, Coordinator of Initiative 20x20, will open it. See the agenda here.