Countries are meeting in Madrid, Spain, at the UN Climate Change Conference COP25 to advance in the implementation of the Paris Agreement. Their goal is to beat climate change by dramatically bringing down carbon emissions. Bringing down carbon emissions is the only way to secure the planet's future, but it is also an opportunity for countries in Latin America to promote a sustainable growth that translates into benefits for forests, farmland and other landscapes, and the millions of people that depend on them.
This is the only way to secure the planet's future. Governments, businesses, non-governmental organizations, communities and organized civil society are uniting to take action on climate now!
Raising climate ambition and turning it into action is something that Latin American and Caribbean countries are already doing by restoring their forests and other landscapes. 17 countries have committed to restore more than 50 million hectares of land by 2020, and the private sector has pledged to invest US$2.4 billion.
This has been possible through Initiative 20x20, a platform to build capacity, share knowledge, and enable conditions to align policies and investment under the Bonn Challenge, that is bringing together communities, national and subnational governments, the private sector and scientists to revive vital ecosystems and create economic opportunities for millions of people in rural areas.
Pledges to restore land are already beginning to be implemented, bringing natural benefits back to people like improved agricultural productivity, clean water, and less vulnerability to extreme storms and prolonged droughts and fires. Forest and landscape restoration helps remove carbon from the atmosphere by making forests, grasslands, mangroves and other types of land healthy again and by disincentivizing deforestation through a comprehensive approach that includes productive activities like silvopasture and agroforestry.
The UN Decade on Ecosystem Restoration – starting in 2021 – represents an unparalleled opportunity for Latin American and Caribbean countries to increase climate ambition and action by restoring land. The first step: turning their restoration pledges into their formal climate commitments, or Nationally Determined Contributions (NDCs). This could have a direct and significant impact for rural communities across the region by reducing poverty and the impact of land degradation and climate change, three of the UN's Sustainable Development Goals.
There is still much work to be done, but there are good examples to inspire the restoration movement to grow across rural Latin America. Policy alignment, along with robust investment and knowledge sharing that include every sector in society, can guide implementation.
Here is how countries in Latin America and the Caribbean, along with businesses, technical experts and communities, are making climate action happen now:
Argentina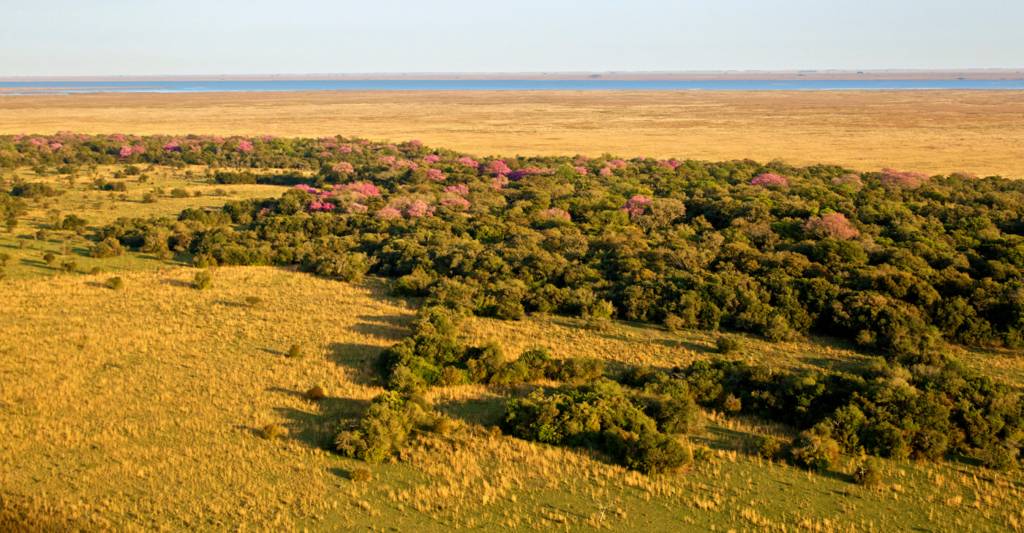 Primary forests and grasslands, which provide Argentines with crucial natural resources, were heavily deforested and degraded during the last century. Unsustainable farming and cattle ranching, as well as new infrastructure and urbanization, triggered the loss of vital ecosystems and species. Climate change only made things worse.
To address this challenge, Argentina created the National Native Forest Restoration Plan, which seeks to restore 20,000 hectares per year by 2030. By collaborating across sectors, the country aims to enable the conservation and sustainable use of primary forests. The plan is helping Argentina elevate its global, regional and national commitments to fight climate change and is part of the country's National Climate Change Mitigation and Adaptation Strategy.
Brazil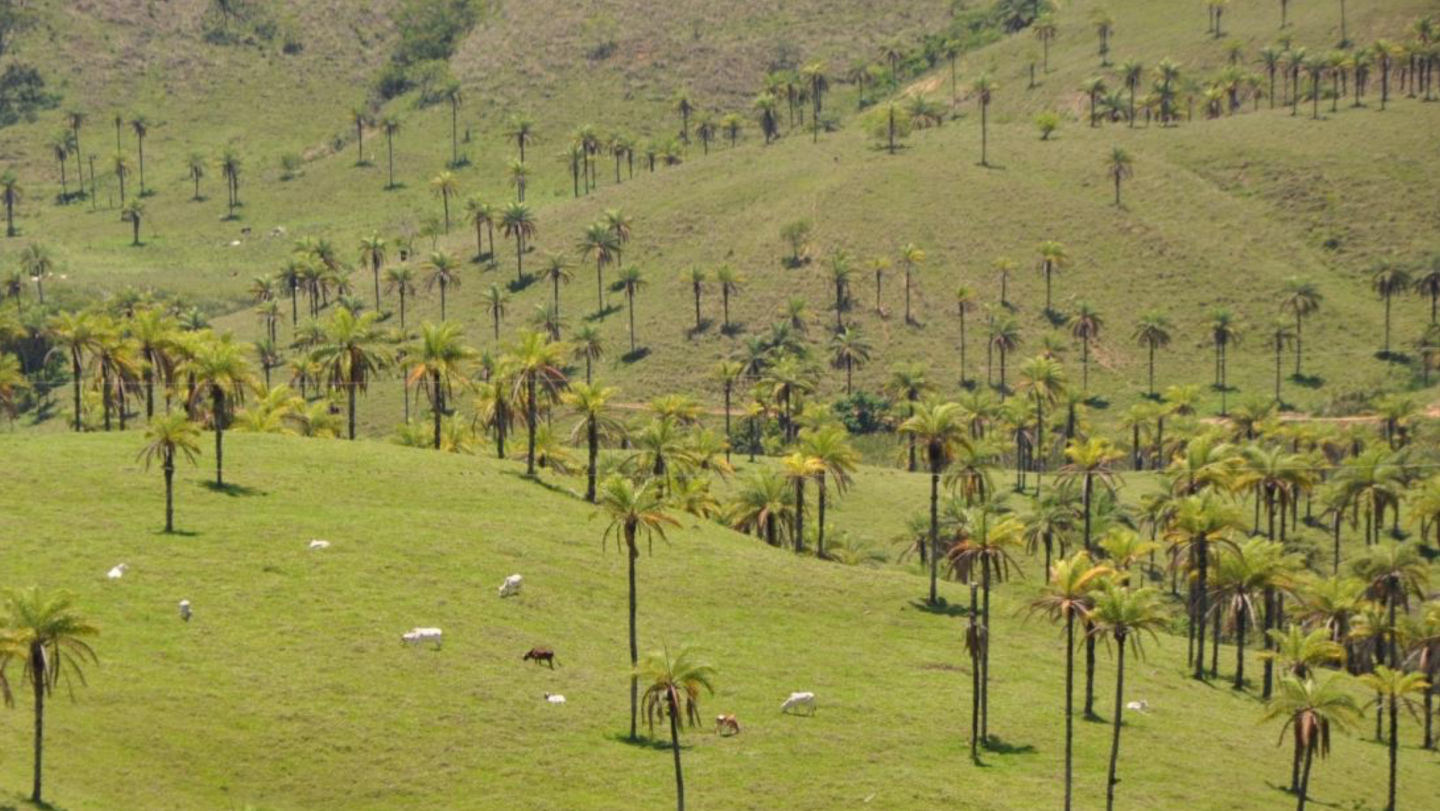 Producing palm oil unsustainably can damage the environment, especially when growing global demand leads to deforestation. To beat climate change, we need to protect and restore land, not destroy it. By working with impact investor Althelia funds, Brazilian company INOCAS is using a native plant, the macaúba tree, to produce a sustainable and native palm oil substitute for the market.
The project aims to directly store 600,000 tons of carbon by planting macaúba on degraded pasture, which can also boost cattle productivity.
Chile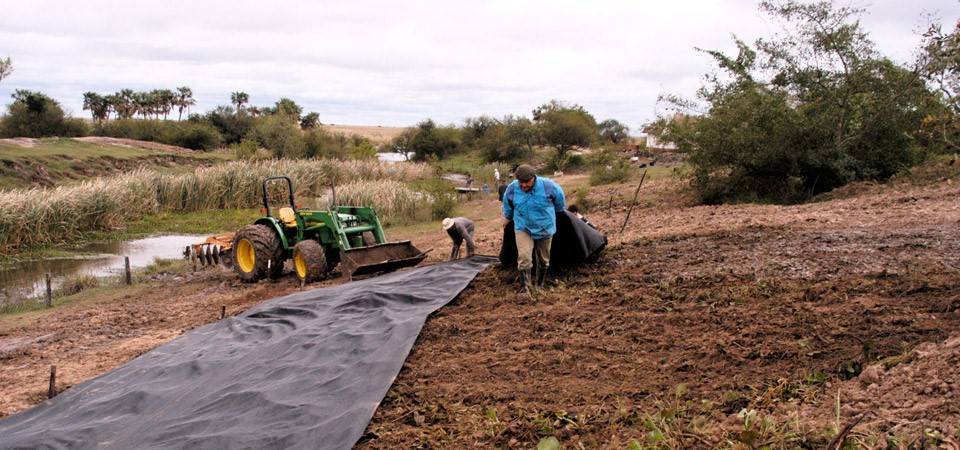 Wildfires have threatened Chile's timber industry and its citizens for decades. Restoring that land by thinning flammable brush and embracing sustainable agriculture protects watersheds and carbon-storing forests.
By working with Initiative 20x20, the Ministries of Agriculture and Environment are developing a National Landscape Restoration Plan. A draft of the plan is being presented at COP25, in Madrid.
Chile is hosting 16 regional workshops to identify local priorities and challenges and an investment roundtable to channel private finance toward restoration. These are specific steps to build a sound restoration platform that is inclusive and comprehensive.
Costa Rica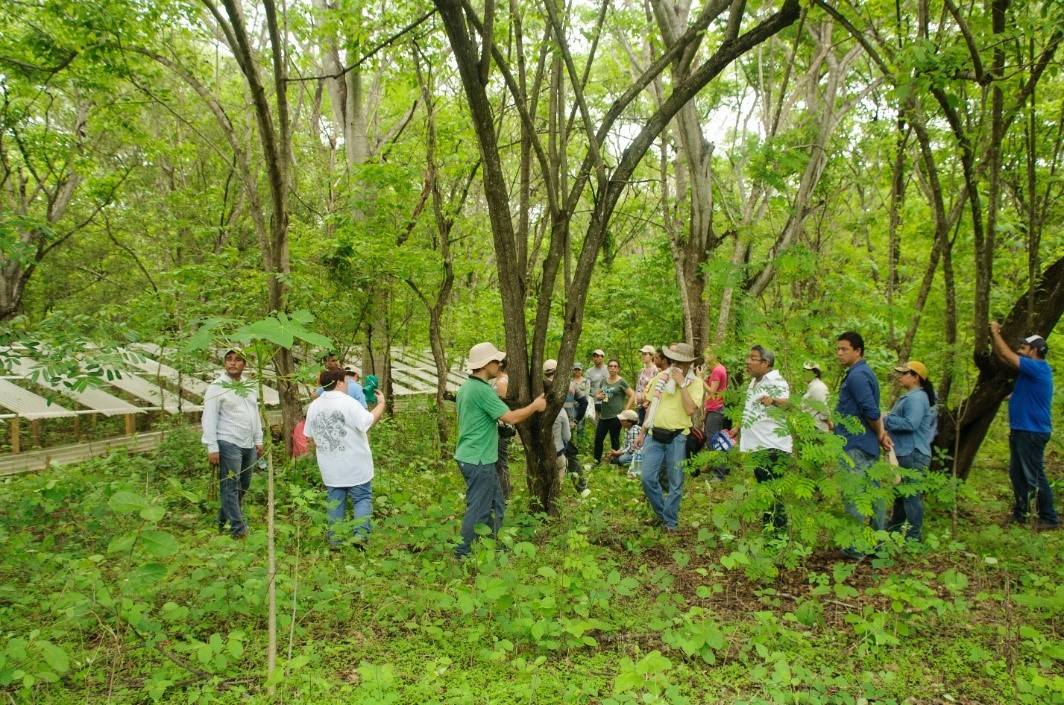 Agriculture, infrastructure, and cattle grazing caused Costa Rica's forest cover to decline from 77% to 41% in 43 years. Decades later, the country has become a pioneer in restoring its land and fighting climate change.
In 2019, it raised its climate ambition to decarbonize its economy by 2050. Toward that goal, Initiative 20x20 has helped Costa Rica convene a working group to align restoration and climate policies and has co-hosted with CATIE an international training program there for people restoring land from across Latin America. Costa Rica is sharing valuable knowledge and contributing to building an important community of learning. Initiative 20x20 is also supporting entrepreneurs who are working to restore and sustainably manage secondary forests.
El Salvador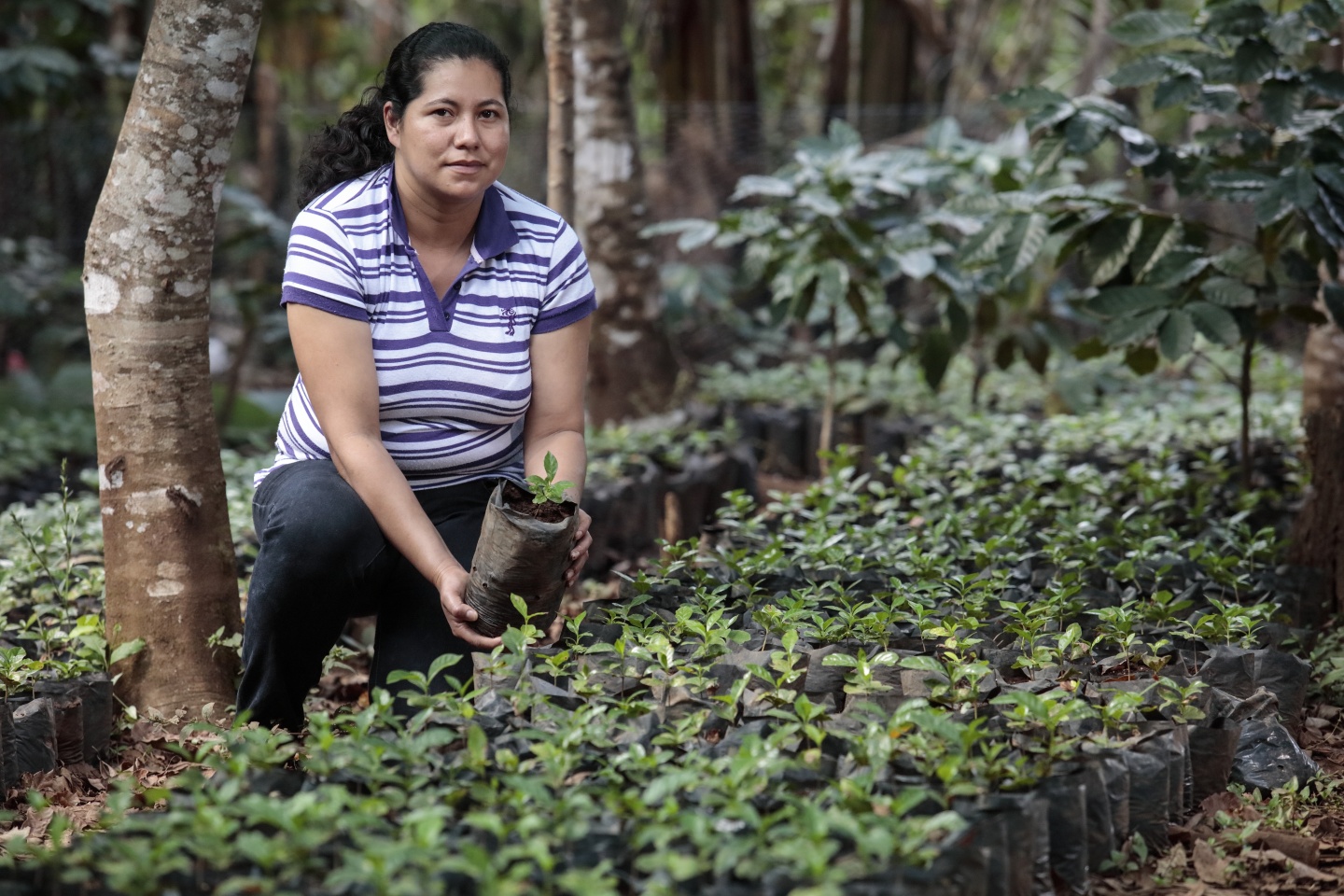 During El Salvador's brief rainy season, harsher storms that cause landslides on the country's mountains and destruction along the coast threaten thousands of people living in rural communities. The rest of the year, drought and land degradation make it difficult for farmers to continue to produce staple crops like coffee and cocoa for the market and maize and beans for their own consumption.
Often, they are forced to emigrate to flee grinding poverty. Realizing that these two crises are linked, the Government called on the UN to adopt the Decade on Ecosystem Restoration. Government agencies are now working with experts to develop a landscape restoration framework to actively begin restoring land.
Peru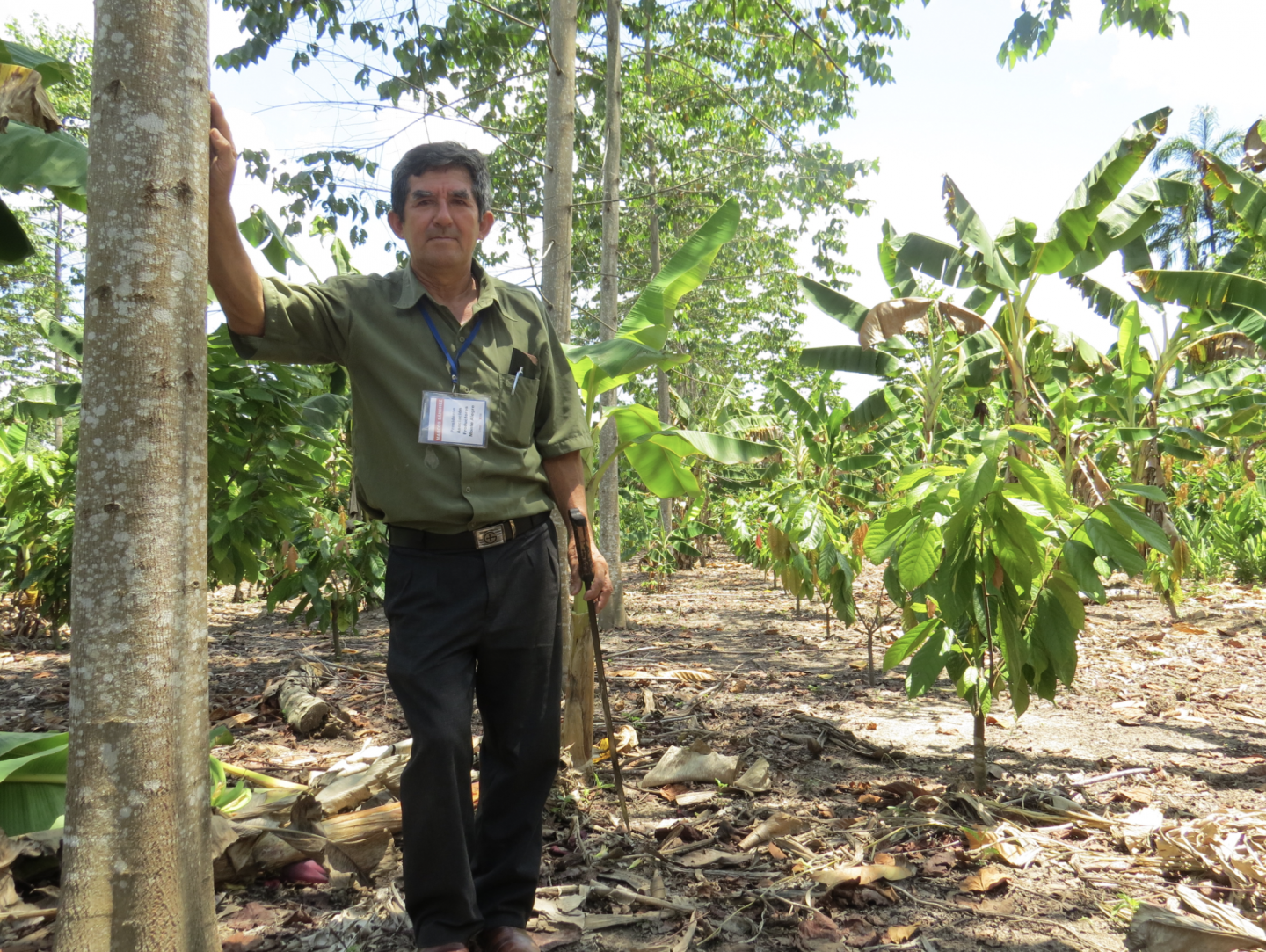 Cocoa has long been a driver of deforestation in Peru. The dominant production model that relies on smallholder farmers with no access to technical support leads to low yields. To feed their families, farmers often deforest nearby land to increase production.
The Peru Cocoa Alliance, led by Initiative 20x20 member CARANA Corporation and partners, has invested $36 million to improve 26,000 degraded hectares and help 18,000 families by promoting new technology, improving harvest and post-harvest processes, and promoting access to financing. This sustainably grown fine-flavor cocoa can now be sold on international markets at a premium, improving the livelihoods of local communities while avoiding further deforestation of the Amazon rainforest.
Uruguay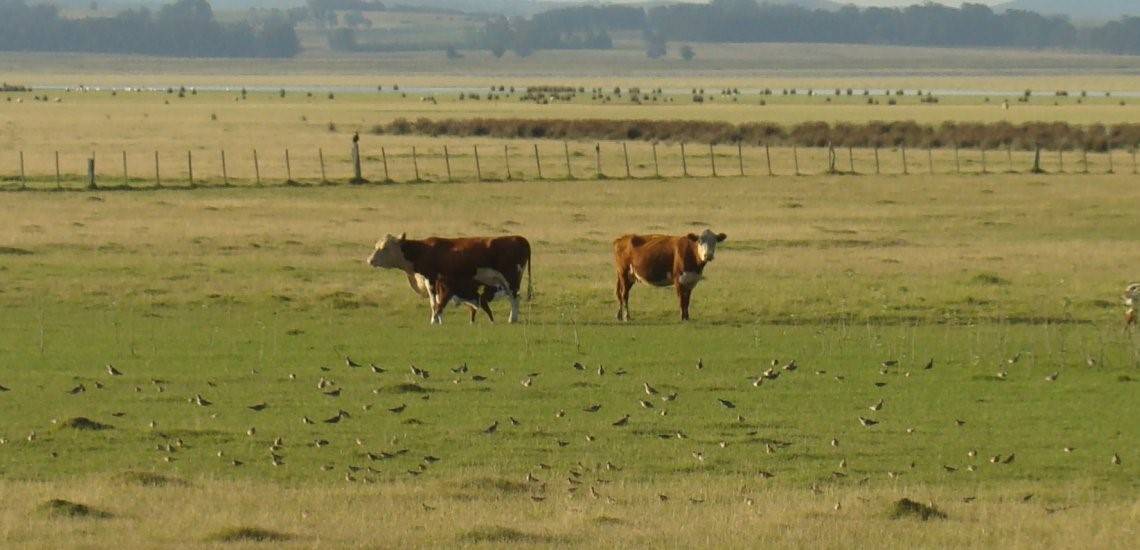 In Uruguay, cattle ranching is vital for the economy. The country is a global beef exporter, but degraded land and water scarcity are threatening ranchers' livelihoods. The country also needs to reduce its carbon emissions to meet its commitments to the Paris Agreement.
Uruguay is committed to raising its climate ambition and securing this vital economic activity.
By restoring degraded pastures and key watersheds , Uruguay can maintain its cattle industry and water resources while transitioning to a greener economy. To achieve this, Uruguay's Environmental and Agricultural Ministries are working together to align policies so that cattle production can help restore and manage land sustainably to keep it healthy. In addition to increasing cattle productivity, the country will reduce carbon emissions and work toward achieving regional and global climate change targets.
___________________________________________
We have only ten years to achieve the world's goals to restore land and stop deforestation, fight climate change, and ensure that rural communities can sustainably develop. By replicating the successes that we already have – and looking for new opportunities – we can reach those goals and create a prosperous future for all.