LIMA (April 26, 2018)—Today, eight ministers from the governments of seven Latin American and Caribbean countries are calling on the multilateral climate funds to direct more finance to restore and conserve forests and landscapes across the region. The ministerial announcement – released during the annual meeting of Initiative 20x20 – encourages climate funds to focus on restoration to help resolve barriers to private investment, including project support, availability of working capital, and management of investment risks. They also suggest that multilateral banks should emphasize support for national restoration programs in the region and help strengthen public-private partnerships.
Ministers backing the call for an increase in climate finance for restoration and conservation are:
Diego Moreno, Secretary of Environment, Climate Change and Sustainability (Argentina)
Fabiola Muñoz, Minister of Environment (Peru)
Gustavo Mostajo, Minister of Agriculture and Irrigation (Peru)
José Galdames, Minister of Environment (Honduras)
Lina Pohl, Minister of Environment and Natural Resources (El Salvador)
Luis Gilberto Murillo, Minister of Environment and Sustainable Development (Colombia)
Paul Oquist, Minister Secretary of Presidency and Private Secretary of National Policies (Nicaragua)
Omar Figueroa, Minister of State for the Ministry of Agriculture, Fisheries, Forestry, the Environment and Sustainable Development (Belize)
"The long-term sustainability of restoration efforts in Latin America depends on the ability to attract private investment," said Minister of Agriculture and Irrigation of Peru, Gustavo Mostajo. "A strong participation of global climate funding can accelerate this process."
"Restoration and conservation are among the most cost-effective mitigation measures, and in Latin America would constitute a pivot on which to base a shift to low carbon economies," added Diego Moreno, Secretary of Environment, Climate Change and Sustainability of Argentina.
Globally, less than 2 percent ($3 billion) of $141 billion of public climate finance in 2016 was for land-use, but even less was for restoration. Yet research shows that conservation and restoration could deliver 60 percent of the emissions reductions needed to achieve carbon neutrality by 2050 in Latin America and the Caribbean. 
Initiative 20x20 is a regional partnership to restore and protect degraded land across Latin America and the Caribbean, bringing together 17 countries with dozens of technical and financial partners. To date, the participating governments have committed to restore and protect 50 million hectares of degraded land, with around 10 million hectares of land already in conservation and restoration.
"Restoration is not just a financially attractive mitigation measure but may also bring substantial co-benefits including rural welfare, soil and water conservation, biodiversity protection and climate resilience," said Walter Vergara, regional coordinator of Initiative 20x20 and senior fellow at the World Resources Institute, the secretariat for the initiative.
To date, 21 private partners from companies to impact investors have earmarked US$2.1 billion of investment and more than 40 Initiative 20x20 projects are underway, including agroforestry, silvopasture, sustainably managed pasturelands and avoided degradation and deforestation, but much more capital is needed to restore all 50 million hectares.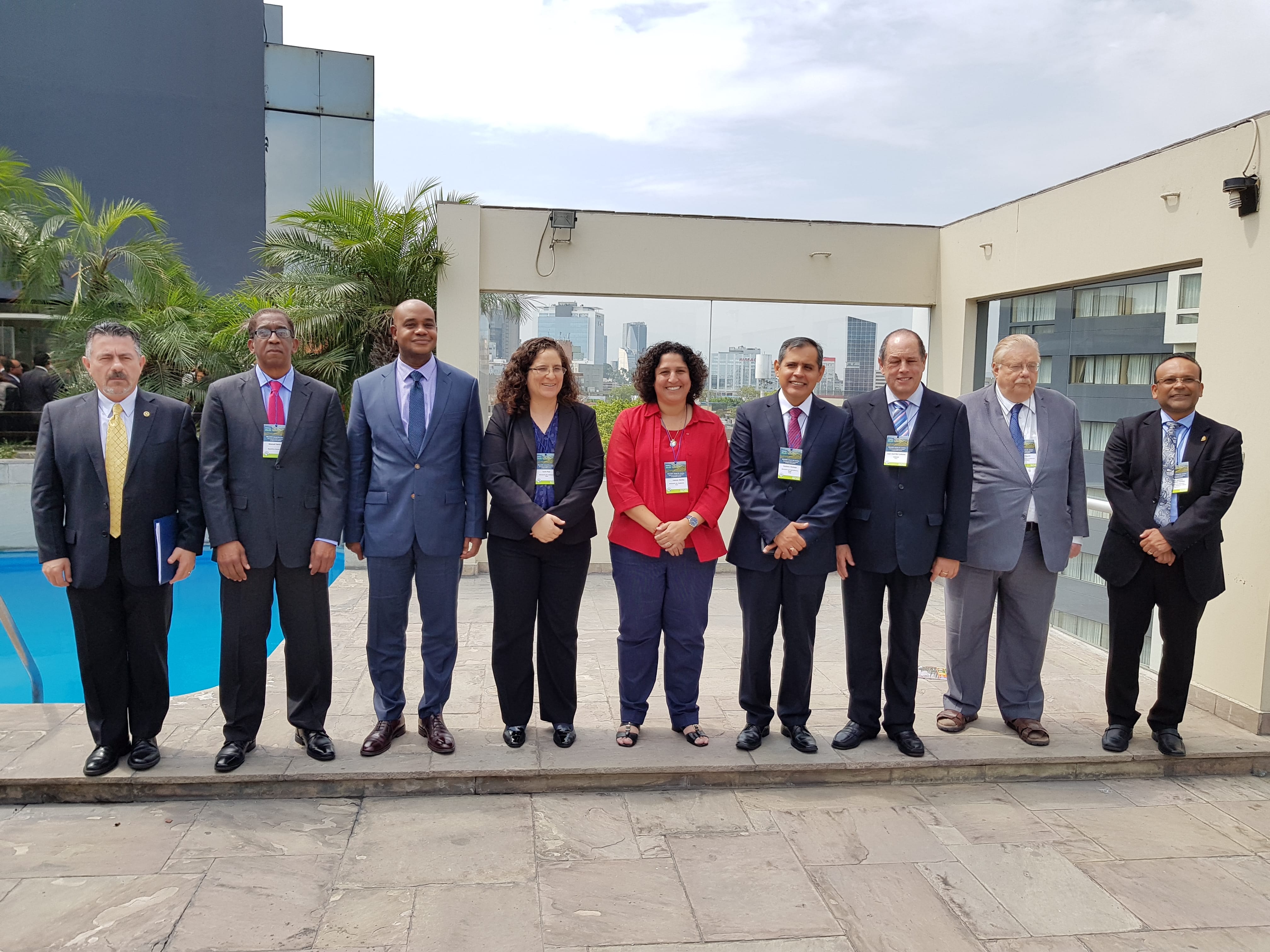 At the Initiative 20x20 annual meeting, ministers of environment, agriculture and planning, together with representatives from 21 impact investor funds and 40 partners reviewed progress and next steps for the regional restoration movement, revealing that government efforts to develop policies and address barriers are central to the progress so far. Projects already active in restoration and conservation were highlighted at the annual meeting, including:
270,000 hectares of land in the Chacabuco ecological restoration project by Conservacion Patagonica (Chile)
36,000 hectares of agroforestry investments by CARANA-Peru/Cacao Alliance (Peru) and Moringa (Nicaragua)
10,000 hectares of grassland restoration and reforestation by Althelia in Mato Grosso (Brazil)
810,000 hectares of reforestation by CONAFOR through government investment (Mexico)
1.4 million hectares of land under conservation with the support of the Andes Amazon Fund (Peru)
The Minister of Environment of Guatemala and Natural Resources, Alfonso Alonzo, suggested raising the stakes of the partnership. "Embarking on a path to restore 200 million hectares and reforest 50 million hectares, together with actions in agriculture to reduce the emission of greenhouse gases, could deliver a significant fraction of carbon sinks by mid-century," he argued. "250x2050 has a nice ring to it; however, it will require a concerted effort of government, private sector and global climate finance."
Participants recognized the need for continued commitment, including in private-public partnerships, for restoration to deliver its full economic potential of $23 billion in net benefits, as well as significantly reduce the carbon footprint of the region. Two partners received awards of recognition during the event: American Bird Conservancy for pioneering efforts to restore and protect areas critical for birds in the region and the Amazon Conservation Team for the conservation and restoration of ancestral indigenous lands.