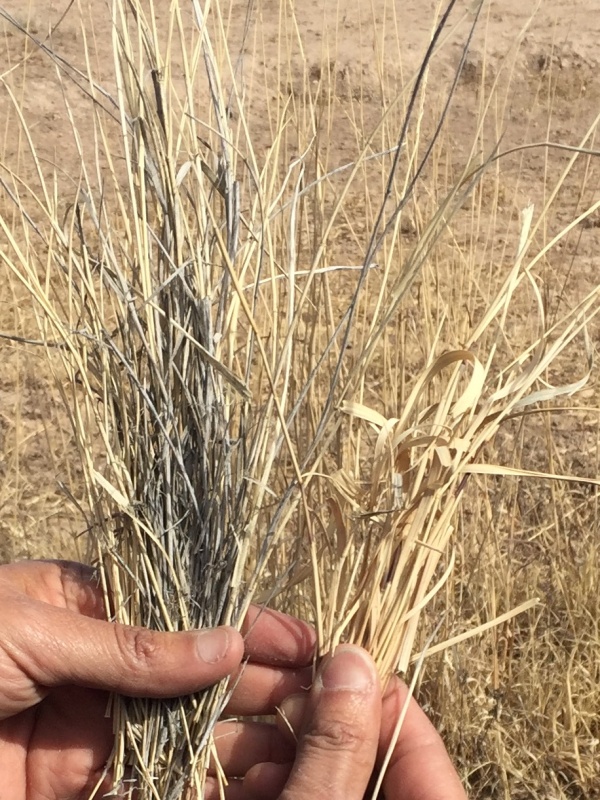 Webinar: ¿Cómo restauramos y gestionamos de forma sostenible los pastizales?
El pastoreo excesivo, el uso indiscriminado de quema, la invasión de malezas y plagas y las presiones ejercidas por el cambio climático han degradado los pastizales en toda América Latina. La pérdida de vegetación y la consecuente erosión del suelo reducen la producción de piensos, la productividad del ganado y tienen un impacto grave en la vida silvestre y los servicios de los ecosistemas.

Además de beneficiar a los sistemas ganaderos productivos, la recuperación de los pastizales puede desempeñar un papel clave en la mitigación del cambio climático mediante el almacenamiento de carbono en el suelo y la biomasa y la infiltración de agua en áreas propensas a la sequía. El uso sostenible de los pastos garantiza la coherencia entre los propósitos productivos y la conservación de la biodiversidad.

Únase al equipo de Iniciativa 20x20 y a nuestros socios para un seminario web interactivo en español el 8 de noviembre sobre restauración de pastizales. Intercambiaremos las mejores prácticas y compartiremos experiencias sobre la gestión sostenible y la recuperación de pastizales en América Latina.

Múltiples expertos y socios de la Iniciativa 20x20 compartirán sus conocimientos. Los presentadores incluyen:

    Ministerio de Agricultura y Medio Ambiente, Uruguay.
    Programa ABC, Brasil
    Ministerio de Agricultura y Medio Ambiente, Argentina.
    Ministerio de Agricultura, Chile
    Ministerio de Agricultura, Colombia
    Pasticultores del Desierto, México
    American Bird Conservancy, EE.UU.
    Pronatura Noreste, México Fundación Vida Silvestre, Argentina
    Ovis 21, Argentina
    Proyecto Ganadería Colombiana Sostenible de CIPAV, Colombia

Descarga la agenda aquí.
Regístrese para el webinar aquí.
Webinar: How do we restore and sustainably manage pasturelands?
Overgrazing, the indiscriminate use of burning, invasion of weeds and pests, and the pressures exerted by climate change have degraded pastureland throughout Latin America. The loss of vegetation and the resulting topsoil erosion reduce feed production, livestock productivity and severely impact wildlife and ecosystem services.
In addition to benefiting productive livestock systems, the recovery of pasturelands can play a key role in mitigating climate change by storing carbon in soil and biomass and water infiltration in drought-prone areas. The sustainable use of pastures ensures consistency between productive purposes and conservation of biodiversity.
Please join Initiative 20x20 team and our partners for a Spanish-language, interactive webinar Nov 8 on pastureland restoration. We will exchange best practices and share experiences on the sustainable management and recovery of pastureland in Latin America.
Multiple experts and partners of Initiative 20x20 will share their knowledge. Presenters include:
Ministry of Agriculture and Environment, Uruguay
ABC Program, Brazil
Ministry of Agriculture and Environment, Argentina
Ministry of Agriculture, Chile
Ministry of Agriculture, Colombia
Pasticultores del Desierto, Mexico
American Bird Conservancy, USA
Pronatura Noreste, Mexico Fundación Vida Silvestre, Argentina
Ovis 21, Argentina
Proyecto Ganadería Colombiana Sostenible de CIPAV, Colombia
Initiative 20x20 Team
Download the agenda here.
Sign up for the webinar here.