The Economic Case for Landscape Restoration in Latin America
November 2018
World Resources Institute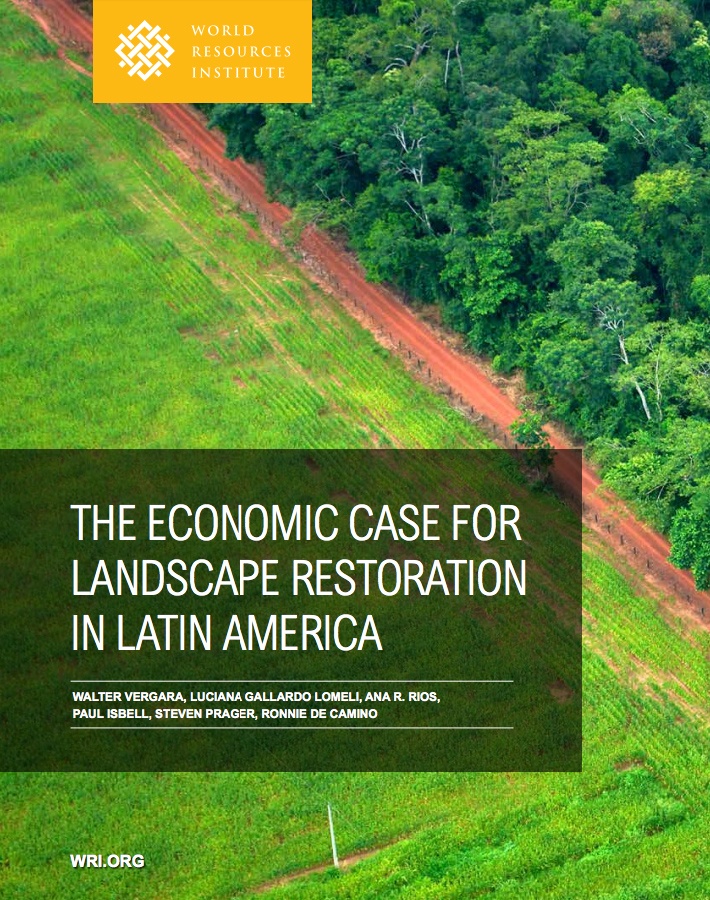 Degraded lands—lands that have lost some degree of their natural productivity through human activity—account for over 20 percent of forest and agricultural lands in Latin America and the Caribbean.
Some 300 million hectares of the region's forests are considered degraded, and about 350 million hectares are now classified as deforested. The agriculture and forestry sectors are growing and exerting great pressure on natural areas.
With the region expected to play an increasingly important role in global food security, this pressure will continue to ratchet up. In addition, land degradation is a major driver in greenhouse gas emissions in the region. Forest and landscape restoration can offer a solution to these increasing pressures.