Land degradation and food insecurity go hand-in-hand across Latin America and the Caribbean. What if we could address both challenges at the same time?
Landscape restoration is the process of bringing land and soil back to life. It has the potential to reverse degradation and increase agricultural production at the same time. A recent report by the World Resources Institute, with the support of the World Bank, UNDP, and UN Environment, shows that in order to beat climate change and feed 10 billion people by 2050 we will have to produce more food on less land and restore millions of hectares of land at the same time.
Under Initiative 20x20, countries aim to change the dynamics of land degradation in Latin America and the Caribbean. Impact investors cooperatives, smallholders, and start-ups are creating sustainable agricultural value chains by helping farmers and other producers restore degraded land.
From coconuts to coffee, here are five food products that Initiative 20x20 partners are growing on healthy, revitalized land.
Coconuts: Revitalizing the market in Guyana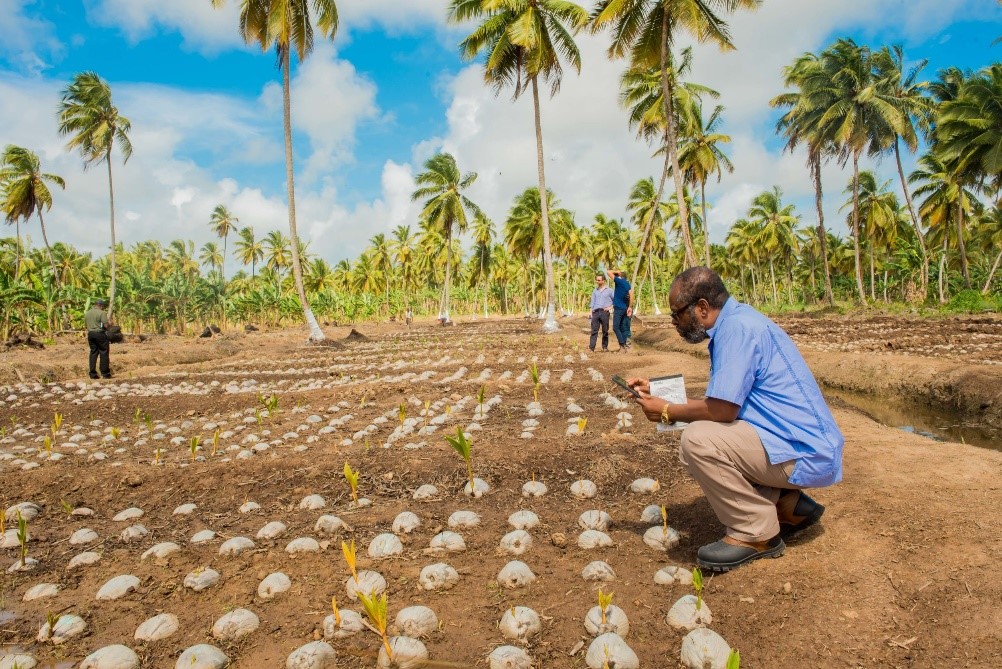 Pomeroon Trading is a Guyanese company that grows and processes sustainable coconut products. By planting 65,000 new trees on over 400 hectares, Pomeroon is using an innovative intercropping system to produce food – bananas, moringa, and turmeric – and to tap into a coconut market that is growing 10% annually.

Cocoa: Building sustainable and biodiverse farmland in Guatemala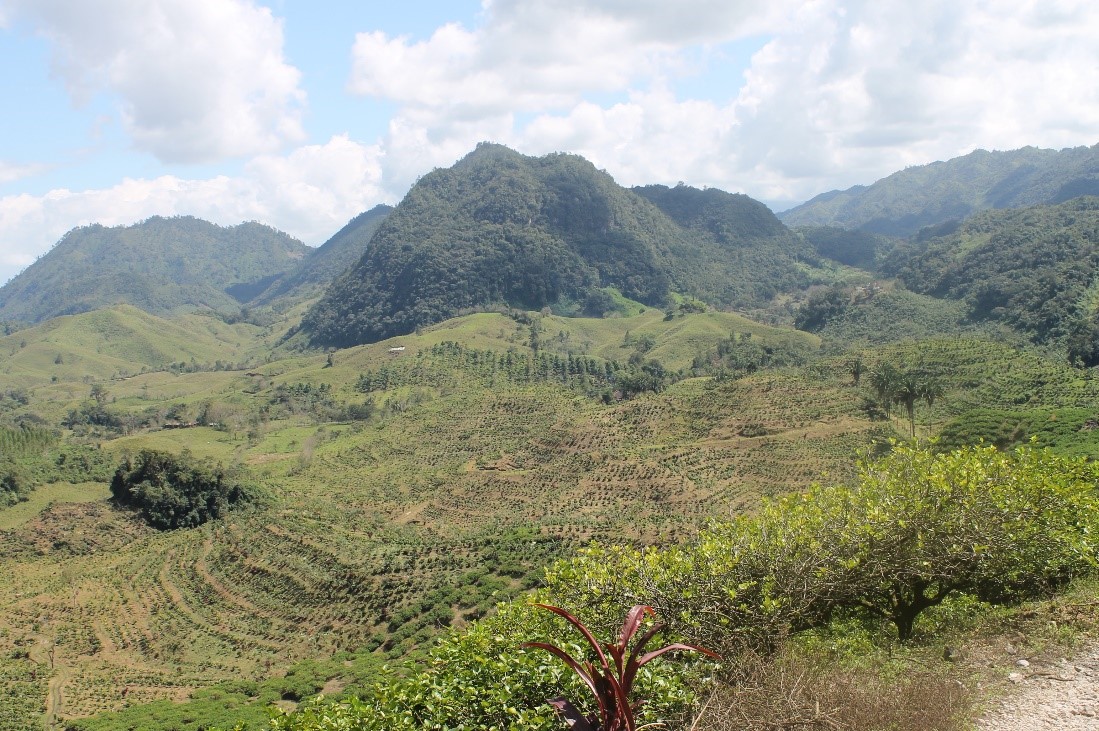 In verdant Alta Verapaz, Guatemala, 12Tree Finance manages Finca Chimelb, a lush 4,500-hectare farm. Over 250 hectares of cocoa cultivation are combined with specialty coffee, rubber, eucalyptus, and pine production to make a vibrant and economically healthy farm. 12Tree provides high-wage jobs to local farmers and trains them on sustainable farming practices. What sets Chimelb apart from other farms is its dedication to conserving the surrounding natural forest: 2,300 hectares have been protected so far.

Beef: Restoring pastureland and supplying consumers sustainably in Brazil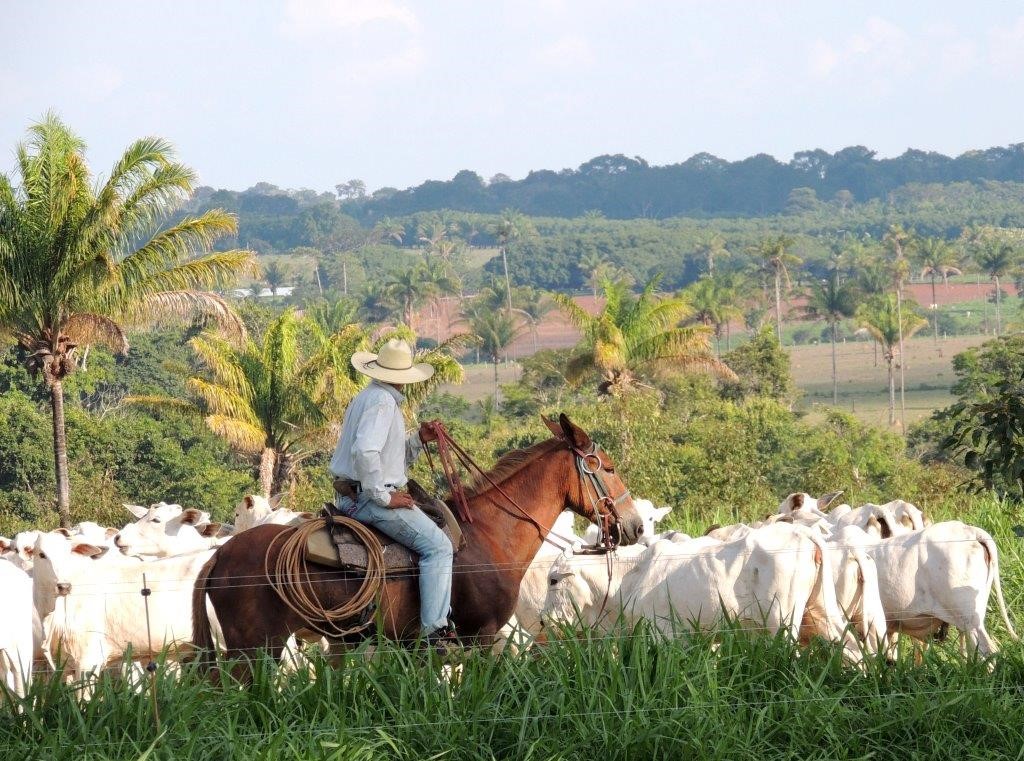 The world is not going to stop eating beef, but ranchers can limit the impact of cattle on the environment. Impact investor Althelia funds has put €11,500,000 ($12.8 million) into restoring 10,000 hectares of degraded pastureland and 34,000 head of environmentally compliant, high-quality beef cattle in Brazil. By restoring land, implementing rotational grazing systems, to improve health and animal welfare, Instituto Centro de Vida aims to revitalize 100,000 hectares in the coming years.

Coffee: Supplying the international market and sequestering carbon in Nicaragua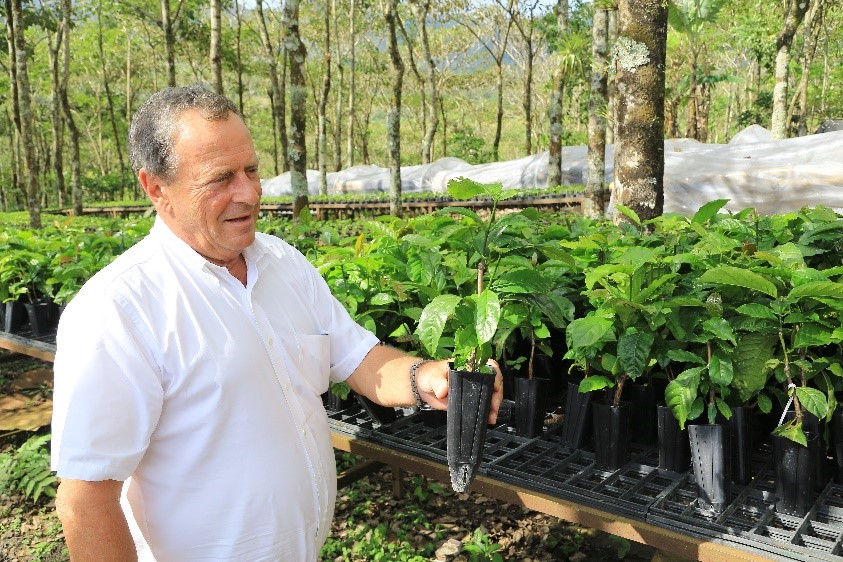 Cafetalera Nicafrance is an agroforestry company that specializes in the production of high-quality certified coffee and timber in Nicaragua's Matagalpa department. Over 660 hectares of tree-shaded coffee plantations, the farm will produce around 5,000 tons of specialty coffee per year for high-end roasters – and provide up to 6,000 permanent and seasonal jobs with the support of impact investor Moringa.

Heart of palm: Growing organically and boosting yields in Brazil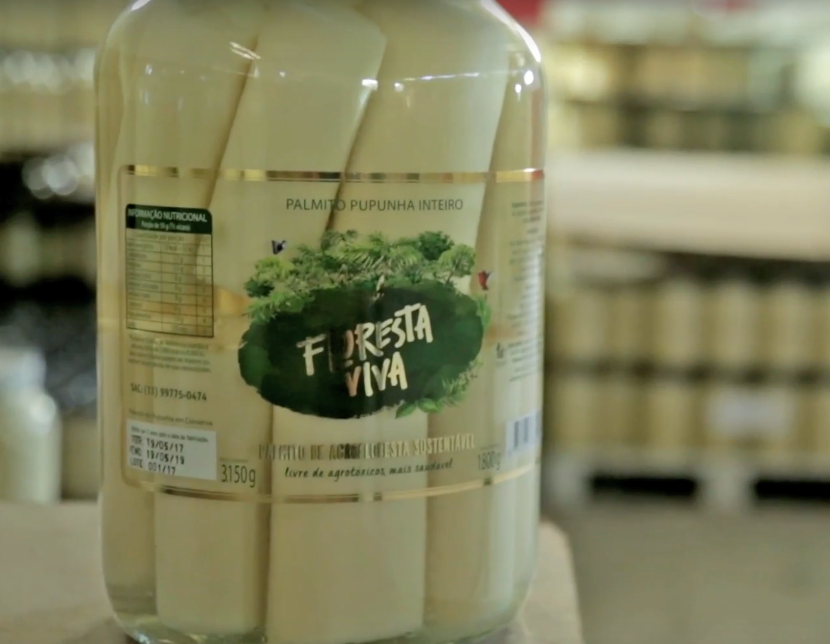 It's not only about the big crops like coffee and cocoa. Brazilian company Floresta Viva is upending Brazil's chemical-intensive, $500 million-per-year heart of palm industry by building biodiverse, organic agroforestry plantations. After restoring over 1,000 hectares with the support of impact investor Moringa, Floresta Viva will develop a bottling facility and an extensive outgrower network that will help local small farmers adopt the company's restorative agroforestry model.

To learn more about the restoration opportunities for investment in the food sector, visit our Restoration Projects page or contact Luciana Gallardo Lomeli.